Welcome to Seahorses
Welcome to Seahorses! My name is Sophie and I am the founder and owner of Seahorses Swim School. I have been involved in swimming my whole life, it has always been my greatest passion and I am incredibly thrilled that it is also my career and I get to share my enthusiasm and experiences with generations to come!
My love of swimming has always been apparent since I first learnt to swim with my parents at our local pool at the age of 3 – from then on I was hooked.
I joined our local swimming club at the age of 6 and progressed through the teaching squads and into the highest training squad. I competed mostly as a long distance breastroker with three different clubs, up and down the country for over 8 years, competing in the Surrey and Hampshire County Championships and South East Regional Championships.
I began my teaching journey over 11 years ago, starting as a water assistant and progressing to be one of the youngest fully qualified teachers in the country. I have taught and coached for many different clubs, swim schools, sports centres and schools before setting up my own swim school in July 2014.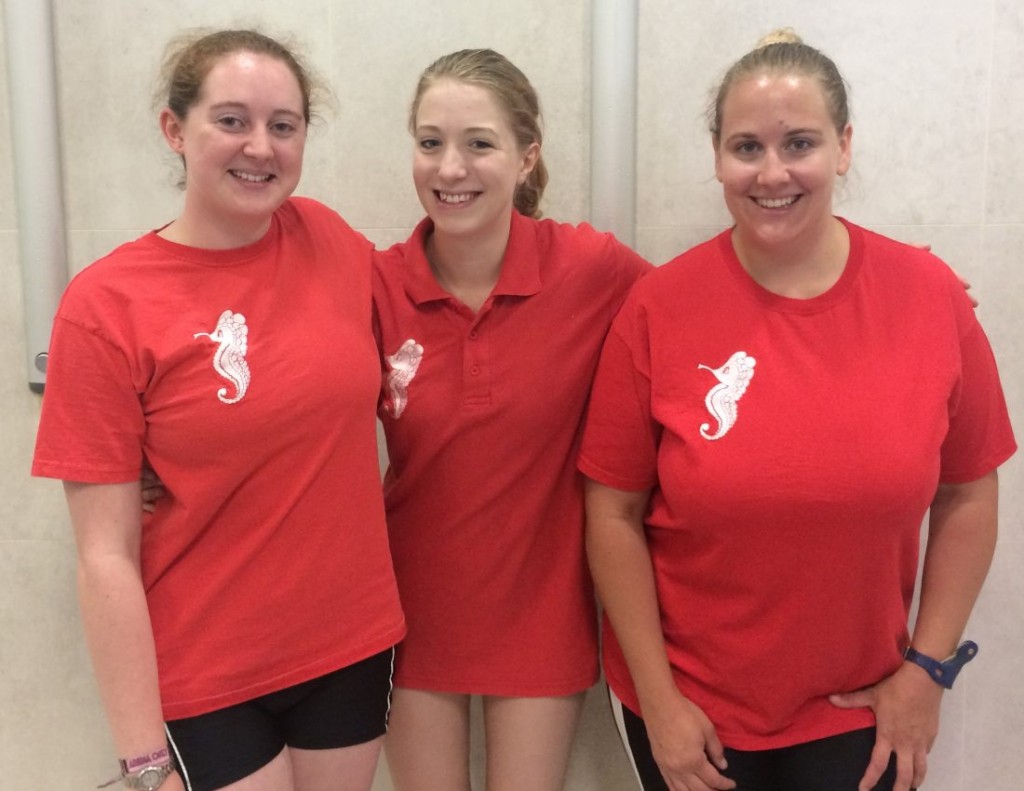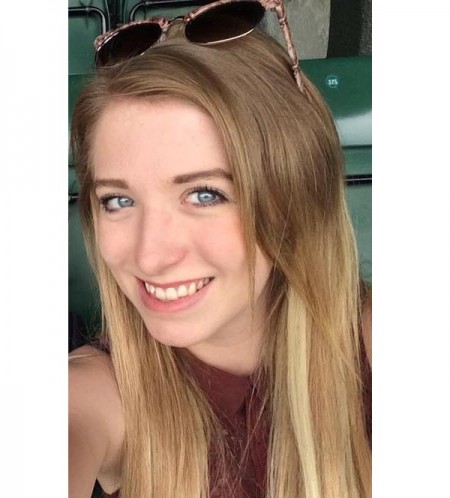 About Us
Seahorses provide quality swimming lessons in and around Farnham and Guildford, Surrey and Hook, Hampshire. We specialise in having very small class sizes and a fun, friendly and caring approach to teaching such an essential life skill.
Seahorses was founded in July 2014 by Sophie Hart. We have expanded very rapidly over the last 4 years from just 20 swimmers to over 600 swimmers. We now offer a wide range of lessons in two counties, at three locations, during daytimes, evenings and weekends.
At Seahorses we pride ourselves in taking the time to get things right from the start. We whole heartedly believe that it is essential that every child learns the correct techniques and skills needed in order to progress to a competent and safety aware swimmer. An essential part of learning to swim is also enjoying the lessons which makes for a happy and well rounded swimmer.
We are also proud to offer the most competitive prices for the small class sizes that we offer as we believe every child should have access to quality swimming lessons and the chance to excel. We are also very proud of our exceptional teachers whom all undergo our three year training program on top of their qualification meaning unrivalled quality.

Birthlight Baby Swimming
Our Birthlight baby swimming classes are suitable for children of all abilities from 3 months of age and focus on a fun and friendly introduction to swimming lessons for both mother/father and baby. These classes include songs and swimming games and an introduction to swimming skills and techniques. We focus on building confidence and trust in the water.
Birthlight methods are a much more natural and holistic approach than those taken by some baby groups. There are absolutely no forced submersions as these are dangerous, upsetting and unnecessary and besides… swimming is on the top of the water, not the bottom! If your child has been put off by a bad experience elsewhere we are fully equipped to help them settle back in and find a love for the water again.

Preschool
The children progress to our preschool classes (without parents in the water) around the age of 2/3 years. Each child will progress when they are ready to so may recommend progressing before or after this age and every child is taken as an individual. The children can progress faster and gain confidence and independence on their own in the water, with our fabulous teachers in the water to support them along the way.
Our preschool classes can offer an introduction to swimming for newly starting children and also progress on to introducing front and back body position, kicking and arm techniques as well as aquatic skills. Children cannot physically support themselves in order to swim distances unaided until around the age of 3 and it's important the fundamentals are in place before trying to achieve any great distance. We equip every child with the essential foundation to become a competent, happy and safe swimmer.

School Aged
Once the children start school our focus is on learning to swim independently, which many of our preschoolers may well be doing already! We begin with front and back body position, kicking, arm and breathing techniques before introducing breastroke legs and arms and dolphin kick. There are a huge range of skills the children need to learn alongside their strokes including floating, submerging, rotations, sculling, treading water and surface dives to name just a few.
It is essential that all children learn to swim with correct technique. Whilst we could push the children to swim greater distances this will result in loss of technique and ultimately ingrain poor technique, which takes much longer to correct than simply teaching correctly to begin with! Learning to swim is a journey, not a tick box system and we are very proud of our tried and tested results based on years of experience.
Teaching Styles
We pride ourselves on our individual and proven methods and take the time to ensure each child is learning and swimming to the best of their capabilities. Learning to swim is a journey, not a tick-box system, which is why our main focus is always on the children enjoying being in the water and learning correct skills and technique. It is far quicker to learn correctly from the start rather than learn to get from point A to point B and then have to go back and learn the correct technique in order to progress further.
There are many other essential aspects of learning to swim as well as just mastering the strokes including confidence in the water and key skills. Real life practical swimming is always in the forefront of our teachers minds during lessons which is why we include water safety and awareness right from the start.
Water Safety
The children also learn about water safety, which is, at the end of the day, the definitive reason they are learning to swim – to be knowledgeable and aware in and around water. We cover safety aspects of swimming right from the start of our lessons and also work towards safety awards during the terms.
As a very minimum we recommend that all children should be able to swim 50m frontcrawl, backstroke and most essentially breastroke as well as having completed our personal survival and lifesaving courses before stopping lessons. By no means do our swimmers have to leave at this point as we also offer additional life saving courses, fitness swimming, diving courses and also working on race technique for those interested in joining a club.