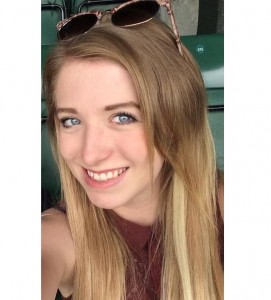 Sophie – Swim School Owner, Session Leader, Teacher Trainer, Pool Plant Operator
Sophie is the founder and owner of Seahorses. She has been teaching for over 11 years and swimming is her one true passion in life. Sophie competed at county and regional level as a long distance breastroker as a child/teen. The opportunity arose to create her own swim school in 2014 and she hasn't looked back since! She has enjoyed every step of the way and absolutely loves both teaching and also running a business and training her fantastic team of teachers!
Outside of the pool Sophie loves animals (she has 6 cats and two gerbils), nature and walks and travelling.
Sophie has a wide range of qualifications and regularly attends additional training courses. These include, but are not limited to:
Qualifications
ASA Level 1 & 2 Teaching Aquatics
Birthlight Toddler Swimming
National Rescue Award for Teachers and Coaches
National Pool Plant Operator
STA Safeguarding
IOS, STA and BGi Personal & Business Insurances
Continual Professional Development Seminars
Effective Sculling & Development into strokes
Effective Communication & Feedback for Swimming Teaching & Coaching
Teaching Turns
Improving Frontcrawl
Improving Breastroke
Aquatic Skills Diving
Strokes Masterclass
Disability Swimming
Deaf Friendly Swimming
Junior Lifeguard Diving, Stars & Turns
Risk Assessments
Safety Award Upskill
Baby & Preschool Submersion & Diploma Upskills
Manual Handling of People
Equality & Diversity
Control of Substances Hazardous to Health
Lone Working for Managers
Data Protection
Kathryn – Session Leader & Teacher
Kathryn has been with Seahorses since the very beginning and has been teaching for over 6 years. Kathryn completed training to become a session leader and runs many of our Tongham sessions. Kathryn's skills stretch beyond just teaching and she is responsible for the smooth running of her nights' classes and looking after our pool. She is incredibly hard working, dedicated and an invaluable member of our team! Kathryn also plays an integral part in our admin procedures including taking bookings.
Outside of swimming Kathryn loves horse riding and is training to be a riding instructor and attending concerts.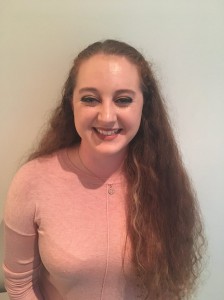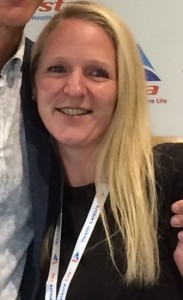 Anna – Birthlight Baby Teacher, Session Leader & Teacher
Anna has been with Seahorses for two terms now and is our absolutely fantastic Birthlight baby/toddler teacher, an incredibly experienced swimming teacher and also a session leader during her Birthlight classes. Anna is incredibly passionate about teaching and particularly loves her baby classes, which really are the best around! She is a strong believer in taking things at each child's pace and her classes are incredibly progressive and enjoyable for all! Anna is an expert in baby swimming and even aided in writing the lesson plans used by Birthlight for their training.
Away from the pool Anna is kept on her toes as she is a proud mummy to three lovely young girls and is an avid rugby fan – she used to play herself.
Michelle – Session Leader, Teacher, Pool Plant Operator, Aqua Aerobics
Michelle has been teaching for over 15 years! She is incredibly experienced with all ages and abilities. Teaching is a massive part of who she is and she loves being able to make a difference in each individuals journey – no person or day is the same! Michelle has been with Seahorses for over a year now and we are incredibly excited and flattered that she is now joining us full time as her main career. She very much looks forward to meeting more of our swimmers and taking an active role in our swim school.
Outside of the pool Michelle trains in Ariel skills, Ariel hoop, kickboxing and crossfit.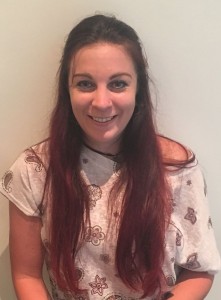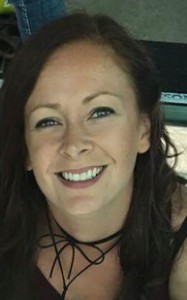 Kelly – Session Leader & Teacher
Kelly has always loved the water and taught herself to swim underwater after discovering a window below the surface of a pool when she was 4yrs old! Since then she went on to complete her swimming awards and then took up synchro. Kelly trained up and qualified as a teacher and absolutely loves her job! Kelly has been with us for over a year now and is a huge asset to our team. Her swimmers love her classes and she is absolutely fantastic with all our little ones.
Outside of work she is kept busy by her three children….they are love the beach (come rain or shine!) and enjoy being outdoors in general. Kelly loves music and spending lots of time with her family and friends.
Beth – Teacher
Beth has joined Seahorses this term and is absolutely loving it! She has been swimming since she was little and began her teaching journey around 5 years ago as a pool helper. She has trained up and progressed through her qualifications and has been teaching for 3 years now and couldn't be happier! We are very excited to have Beth as a part of our team.
Outside of the pool, Beth also runs her own beauty business specifying in eyelash extensions, as well as loving to travel the world.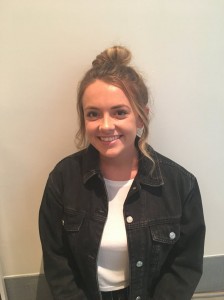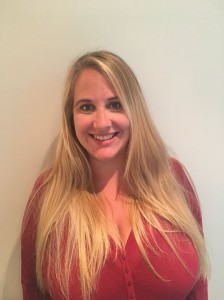 Janine – Swim School Coordinator & Teacher
Janine has been with us for over two years now and is our swim school coordinator. She has completed her full teaching qualifications and is about to complete our extensive training programme as well. Janine saw the smile on her own children's faces at their swimming lessons and thought "yep, that's what I want to do!" She is absolutely loving the journey and experience so far and has been working with all different ages and abilities to gain experience. Janine is fully committed and dedicated to us and has grown in to a fantastic teacher. Janine has had to take a step back from teaching after the birth of her third little one so has taken on the enormous role of swim school coordinator and now teaches once a week to keep up her skills.
Outside of the pool Janine is kept on her toes by her three young boys and husband and enjoys going to music events and festivals.
Lucy – Teacher
Lucy is very much enjoying being a part of our swim school and loves learning new skills every week. She has completed her full teaching qualifications and is currently completing our extensive teacher training programme as well. Lucy has always loved swimming and it's a true passion of hers. She has returned to work after taking a career break to raise her sons and realised swim teaching is the thing she really wants to do! Lucy is a fantastic teacher and a true asset to our team, teaching four days a week.
Outside of the pool Lucy is a mum to two lovely boys and enjoys exercising and socialising.